What is a private VLAN?
A private VLAN is a simple layer2 point-to-point connection between your organisation and any other BNIX participant whether you are located within the same data center or not. The private VLAN can be configured on a dedicated physical port or on the same port you use to connect to our public peering infrastructure.
As an IP transit provider you can for example use a private VLAN on BNIX to offer your IP transit service to other BNIX participants interested in buying this service from you.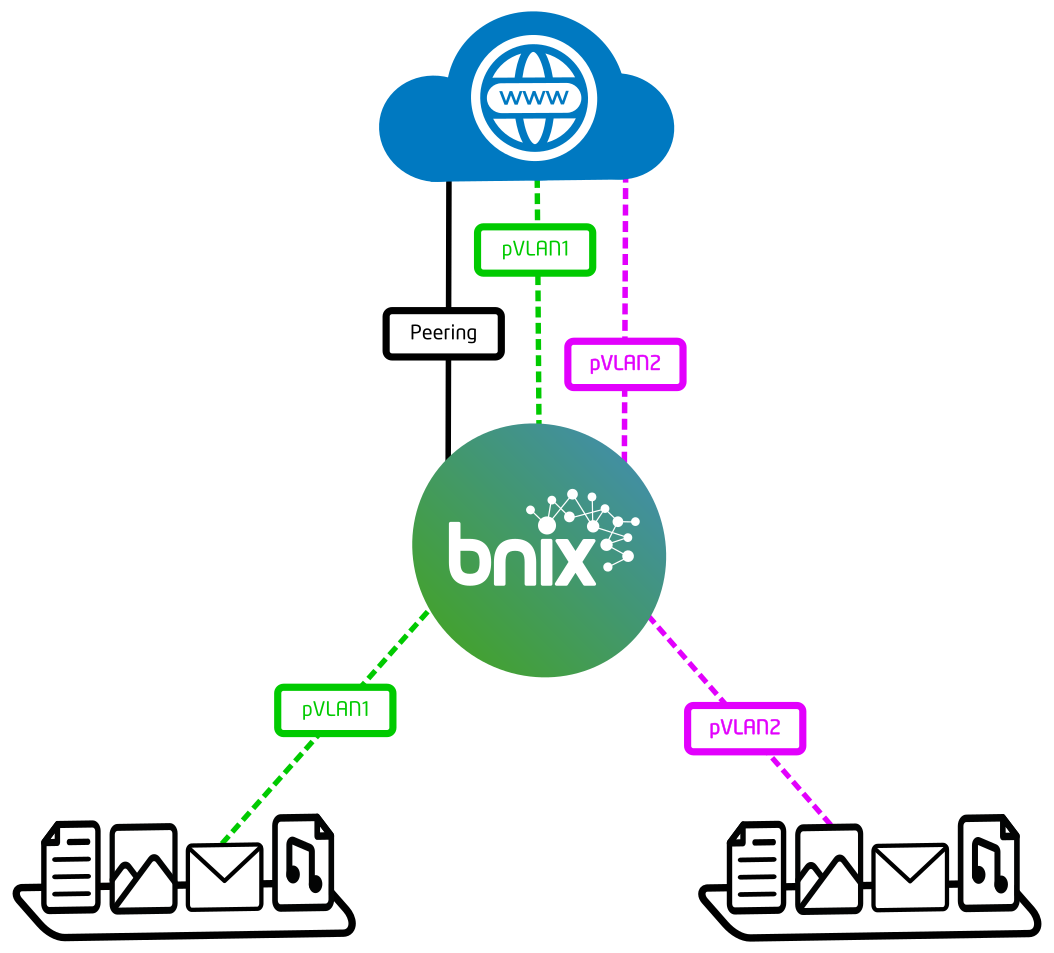 What advantages does private VLAN offer?
More efficient use of your current port(s)
A private VLAN can be configured on the same port that you use for public peering. You only pay a one-time setup fee of €200 per end point, excluding VAT.
Better network performance
Enabling the shortest routing path between participants will lower latency and improve your network quality.
Cost reduction
Our private VLAN solution saves you costs because you don't have to pay for extra cross-connects.